MMG is a GPS data collection and asset inventory company. We specialize in mapping large and complex networks of utility and other infrastructure. We use a small office to manage multiple field crews and expansive projects for energy and utility companies, environmental/disaster response Our field staff use Trimble Mapping Grade GPS receivers and software to capture accurate data about the exact location, attributes and condition of all sorts of assets and infrastructure.
Mountain Mapping has mapped assets like these for customers all over the country
public lighting in counties

communication systems on military bases

sewer manholes in cities

power poles in rural areas

street signs in small towns

power poles in the mountains

and even coral reefs in the ocean

and oil wells in the desert.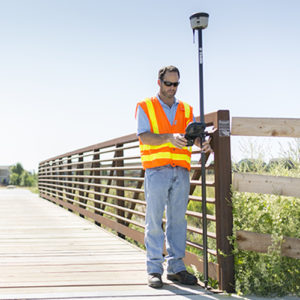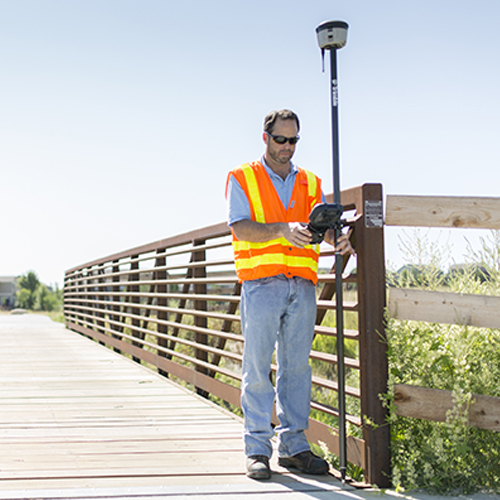 What can we map for you?
Our clients employ our data for myriad purposes – whether you need to inventory your assets, meet agency compliance regulations or plan future infrastructure upgrades you need to know what you have and exactly where it is. Our GPS systems are capable of resolving horizontal accuracies from sub-meter all the way to sub-centimeter and verticals down to about 2cms. Data can be delivered in any coordinate system and datum combination, and in any format, from standard GIS formats like Geodatabases and Shapefiles, to common formats like KML and KMZ for use with Google Earth and Maps.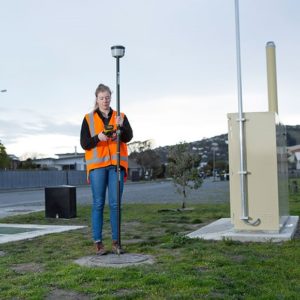 While our primary service is to create spatial datasets for agencies and utility and other companies, we can also assist with the setting up of GIS systems for our clients, and even provide cloud-based platforms for browser-based display and analysis of the data we create for you. Imagine the power of showing your board members your data overlaid on a 3D Google Earth interactive map during a meeting, and clicking on a fire hydrant to display its serial number, model and a photograph! Many of our clients also benefit from the simple and affordable field-mapping solutions we offer. Whether your field staff need to identify valve locations, repair damaged signage, or find other work order locations, we can help. We can provide options from
Whether you are planning to upgrade utility or other infrastructure, updating insurance coverage or scheduling utility infrastructure maintenance, mapping is a vital tool. As well as being an invaluable aid in planning and decision making, GIS data is now often required for meeting compliance regulations. Very often when applying for a license, permit or other permission, regulatory agencies are requiring applicants to submit maps and GIS data.
Mountain Mapping has many years and hundreds of projects of experience to draw on. We can provide end-to-end service, from planning, workflow and database design, through data collection, data processing and QA/QC, or we can aid you in choosing hardware and software solutions and staff training, so you can complete your work in house. We can also provide a hybrid service, where we will do the initial heavy-lift of mapping all your existing infrastructure, and then train your staff to maintain that data and to map any new infrastructure or changes to the systems and networks.
Mountain Mapping can scale solutions for different organizations. We provide services for many customers who have one or fewer full-time GIS staff, up to large organizations with multiple GIS departments and disparate responsibilities. Even if you have no GIS staff at all, we can provide data collection services and host the data for you, providing access to either your staff, your customers, or both. No mapping project is too small or too large.